EV Charging For Your Business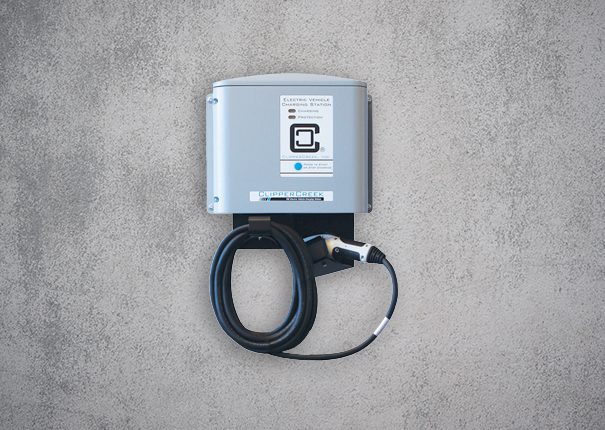 Owning an electric vehicle (EV) has never been more attractive, thanks to technological advancements within the electric vehicle industry.  EVs are not only great for the environment, but also for your wallet, As more and more EVs hit the market, vehicles become more affordable, which of course is better for anyone considering such a vehicle. One major concern people have about purchasing an EV is the driving range – this is known as "range anxiety." However, most urban drivers drive 35 miles a day or less, so for the average driver it's not an issue. And of course the ranges are continually getting better and better, making the cars more attractive.  However most EV drivers welcome the chance to extend range by charging at various points along the way.  EV charging stations are not yet as prevalent as gas stations, which is why savvy business owners are stepping up the plate.

Adding EV changers to business properties is a great opportunity for many businesses and brands. Businesses that offer EV charging are becoming increasingly popular. And with various websites and apps that help users locate charging stations, finding these businesses has never been easier. Businesses that offer charging stations not only help enhance their branding by appearing more eco-friendly, they're attracting potential customers that drive EVs.
Put yourself in the mind of an EV driver, always on the hunt to find a charging station when out and about. Say you need to go to the mall, wouldn't you prefer a mall with designated charging stations specially made for you that was able to charge your vehicle while you went shopping? Forward-thinking malls, shopping centers and hotels are beginning to offer such amenities for their customers and guests. With so much competition customers, adding EV Charging stations is a great way to standout and attract customers with disposable income.
As a business owner, there are a few options you'll need to consider when investing in charging stations. EV chargers come in three Levels. Level 1 being a standard household 120v outlet. This method takes the longest by far. Getting a full charge on a Level 1 can take up to 24 hours or even longer depending on the make and model of the EV, so that's really not an option. Level 2 sits in the middle, and it can supply twice as much voltage at 240v. Essentially, this means a faster charge.
A Level 1 charger is very cheap, considering it requires a common household outlet which is most likely already available in your garage or close by. However, if you're a business owner interested in installing a charging station, Level 1's are not very attractive, as they will only give minimal power to your customers or employees with EVs. Consumers who encounter Level 1 charging capability find it frustrating and this does not reflect well on the business.
Level 2 chargers are by far the most common, the most practical and readily available at public charging stations. The majority of businesses with EV charging stations carry the Level 2 stations, as they are compatible with all BEVs (Battery Electric Vehicles) and PHEVs (Plug in Hybrid Electric Vehicles). For business owners, especially small businesses, the Level 2 is certainly the way to go. It's an affordable and useful charging solution your employees and customers will be grateful for. It'll attract a whole new consumer demographic, as well as help brand your business as earth conscious and eco-friendly.
Level 3, also known as "DC Fast Charging" is the fastest charging station available to consumers. One of these can fully charge your vehicle in about 30 minutes, however they're very expensive and impractical for most EV charger owners, and not all vehicles can charge at the Level 3 level. As more consumers switch to EVs, the more accessible these chargers will be.
There is also the Tesla Supercharger, which is currently only available for Teslas. A Tesla Supercharger is by far the quickest method for charging your Tesla. However, as stated above, they're only available at charging stations implemented by Tesla. This is not going to give you the kind of value a standard changing station would provide.
EV charging stations are attractive to all businesses both small and large. Small businesses will appear eco-friendly and more competitive. Large businesses and corporations will also appear eco-friendly and more caring. If enough are installed not only will it be useful for customers but also employees with EVs.
Forward thinking companies such as Google, Netflix and Facebook have already begun to offer EV charging to their employees. If you're a business owner, consider the investment, your employees and customers will thank you and you'll be doing a great service for the environment as well.
https://evsafecharge.com/wp-content/uploads/2022/06/EVSC-Logo_Color@4x.png
0
0
admin
https://evsafecharge.com/wp-content/uploads/2022/06/EVSC-Logo_Color@4x.png
admin
2016-03-16 10:40:38
2016-04-04 10:38:00
EV Charging For Your Business