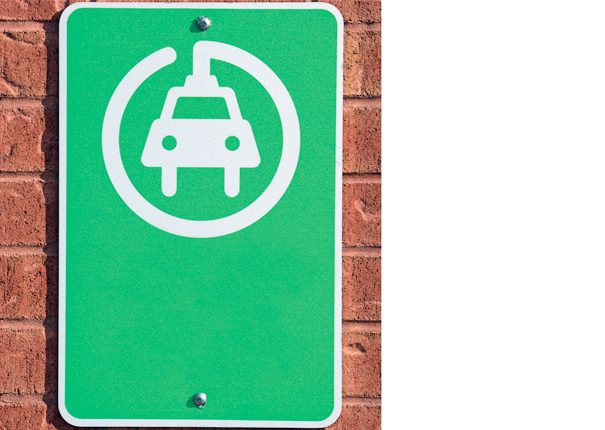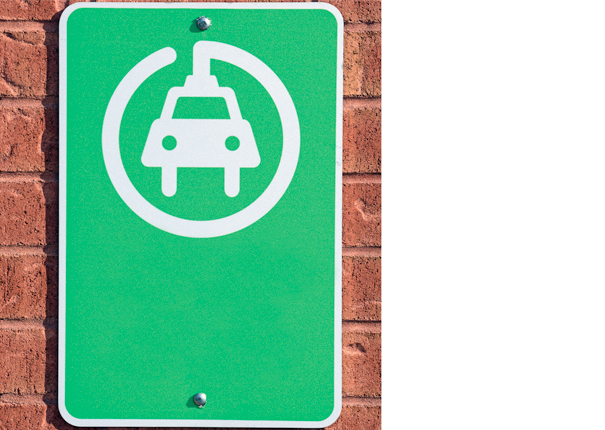 Despite Narrowing Fuel Cost Advantage, EVs Continue To Prosper
Five years ago, as plug-in electric vehicles (PEVs) began hitting the road in numbers, U.S. gasoline prices were running around $3.50 per gallon and heading upward, and automakers saw a great market opportunity for cars that granted their drivers independence from the gas pump. With today's prices now less than $2 per gallon in most of the country, that value proposition might not be as strong, but consumers are beginning to see benefits in these vehicles beyond simple fuel savings, leading to optimistic sales forecasts for both PEVs and their charging equipment.
More than a gas alternative
Initial sales predictions for this latest generation of electric vehicles (EVs) were bullish. In 2008, President Obama set a target of getting 1 million EVs on the road by 2015. As of the end of 2015, though, dealers had sold only 407,000, according to EV-tracking website Inside EVs. In fact, 2015 saw sales figures drop to 116,597, from 123,049 the year before. But an end-of-year sales surge—December 2015 saw the industry's highest ever monthly sales—has some calling the disappointing totals a pause and not a trend, thanks to growing environmental awareness.
"We're recently seeing secondary factors; they're softer, but they're feeling very real," said John DeBoer, product introduction manager at Siemens, which manufactures the VersiCharge line of residential EV supply equipment (EVSE).
For example, while an EV's environmental benefits might seem abstract for bottom-line car shoppers, buyers are beginning to see value in lower emissions, including the sulfur oxides and nitrogen oxides that lead to smog.
"Particularly in those cities where you see real pain points, there's a very fundamental push to contribute and drive away from that trend of the 20th century," DeBoer said.
Erin Mellon, spokesperson for ChargePoint, which offers its own residential EVSE lineup and has developed a network of commercial charging stations, said electricity remains a less expensive fueling option even at today's low gas prices.
"Even when gas prices are as low as $2 a gallon, it's still twice as expensive to gas up a traditional car than it is to charge an EV," she said. "That's because, on average, electricity costs 12 cents per kilowatt-hour. For most drivers, that equates to only paying about 85 cents a gallon for gas."
Buyers also now have a broader range of EV models to choose from, and the next two years promise to bring even more choice, as well as longer driving ranges, to the market. During January's auto shows, Chevrolet announced its new Bolt could hit showroom floors in the fall with an anticipated 200-mile range and a price tag of about $30,000 after federal tax credits. In addition, Tesla plans to unveil its least-expensive EV yet— the Model 3—sometime this year, with production gearing up in 2017, just as the company's massive Gigafactory battery plant hits its groove. That car could run several thousand dollars less than the Bolt, less than $25,000 after incentives, bringing the manufacturer's high-mileage, high-priced technology into the reach of middle-class America.
Supply equipment pricing drops
Residential charging devices—EVSE—are seeing even more dramatic cost reductions. Four years ago, DeBoer said, home systems cost $1,400 to $2,000. Since then, prices have dropped by 50 percent.
"It has literally fallen in half, and there's still downward pressure in the market, for sure," he said.
It's not just economies of scale that have been pushing prices down, Mellon said. Manufacturers also have gotten smarter in how they design their products, using software to perform tasks for which hardware was once required. Fewer pieces and parts makes for less expensive assembly.
"For example, at ChargePoint, all of the safety-monitoring circuits used to be done in complex hardware, but now they're all done with software that can be updated whenever improvements need to be made," she said.
Unlike EV manufacturers, EVSE saw business trend upward in 2015. DeBoer said many of the earliest EV buyers who were put off by the high price of first-generation charging equipment opted to use the simple 110-volt (V) connectors that come standard with every vehicle. However, the "Level 1" (or "trickle") charging enabled by these connectors can take more than 16 hours to charge a Nissan Leaf to full capacity. As owners began realizing the added benefit of faster Level 2 EVSE, they've been opting to upgrade, often driven by upbeat reviews in social media.
"EVSE has seen increasingly positive user reviews because, in general, the EV owner is so much happier," DeBoer said.
With increasingly affordable Level 2 products, fully charging a Leaf can be accomplished in as little as 3½ to 4 hours.
"They can now drive an EV at night or take a second trip in a weekend," DeBoer said.
Looking for ways to help EV owners understand the implications of varying EVSE performance levels, equipment makers have settled on a metric called "range per hour" (rph), which describes the distance in miles each additional hour of vehicle charging adds in range. The basic Level 1 equipment, using the manufacturer-supplied connecting cord and a 110V outlet, adds between 2–5 miles of rph, Mellon said. Today's Level 2 devices can deliver up to 25 miles of RPH, so a two-hour charge session can be sufficient for the average 40-mile commute to work and back.
Buyers have options when it comes to Level 2 equipment to boost their rph, and their choices can have implications for the business of an electrical contractor (EC). Many of today's EVs have a maximum charging capacity of 3.3 kilowatts (kW), which can be met with a 16-ampere (A) charger using a standard home 20A breaker. Newer cars, however, are designed with higher charging capacity capable of 6.6 kW and, in a very few current models, even 10 kW. Obviously, higher capacity means greater rph. (Perhaps not surprisingly, Tesla-compliant equipment has an output capacity of 11.5 kW.)
However, such speed comes at a cost, and the fastest chargers (such as those used by Tesla vehicles) can require up to a 60A breaker, which could mean a significant upgrade to many homeowners' electrical panels.
An EC's upsell on this service might be less difficult than it sounds. EVs have extremely high satisfaction ratings from their owners—in a Ford survey last summer, 90 percent of EV owners indicated no desire to go back to a gas-fueled automobile. Also, the top three cars in Consumer Reports' December 2015 Annual Auto Survey were all EVs—the Tesla Model S, Chevy Volt and Nissan Leaf, in that order. So investing in faster EVSE, even if a currently owned vehicle can't benefit from the faster charging capacity, could be seen as a way to future-proof one's charging infrastructure.
In many cases, buyers can take the equipment with them if they move. Most manufacturers offer plug-in versions of their standard hardwired EVSE at a premium that can range from $25–$75. Generally, though, plug-in EVSE is only suitable for interior installations in a garage. Exterior units almost always require a hardwired connection.
Connected smarts
Connectivity was one of the big promises offered by vehicle and EVSE manufacturers, alike, in the early days of the market's development, enabling electric utilities to call on EV batteries as a resource during peak periods or to help balance grid irregularities. That promise now seems to be coming to fruition with a new generation of charging equipment owners can monitor and control using smartphone apps and that electric utilities can call on as an added resource.
eMotorWerks has become a connected-charger industry leader and is following an emphasis on software in the building-connected storage market. According to Val Miftakhov, company founder and CEO, the company is developing the technology "to aggregate thousands of electric vehicles to create a virtual power plant."
While the company markets its own EVSE under the JuiceBox label, it sees a bigger future as an energy-services provider to electric utilities, using its cloud-based controls software (dubbed "JuiceNet") to turn EVSE-connected EVs into distributed-energy resources. The company already has partnered with leading EVSE manufacturer ClipperCreek to incorporate JuiceNet capabilities into its equipment. A points-based incentive program is in the works to encourage drivers to allow utilities to incorporate vehicle batteries into their resource plans.
"The drivers give us their constraints," using a smartphone app, Miftakhov said, including details such as when they need their vehicle to be fully charged. "That gives us flexibility to schedule your charging at the right time."
Business opportunities for electrical pros
As the market for EVSE has matured, delivery and installation channels have shifted in ways that could benefit residential ECs. Early EV adopters tended to work with service providers recommended by their dealership, because the technology was new, according to DeBoer. However, with charging products widely available through electrical distributors and big box stores, consumers are much more likely to turn to their own ECs for equipment installation.
eMotorWerks has developed a network of electrical contracting companies who have earned the label of authorized installers, according to Miftakhov. His company works with several California utilities under a pilot program authorized by the California Public Utilities Commission to test the usefulness of connected EVs in grid-support applications, so they are hoping to boost the ranks of authorized installers quickly.
"We cross-sell the installation packages in 15–20 percent of our sales in California," he said. "We're trying to figure out how we can expand that network of electricians who can install the system."
Another company looking to partner with electrical contractors as certified installers is EV Safe Charge. If you want to sign up as a potential partner, visit www.evsafecharge.com/contractor.
While California has led the EV market up until now, Miftakhov sees opportunity for electrical pros in other regions of the country, as well. Automotive manufacturers need to offer the vehicles to meet stiff fleet-wide efficiency requirements, and the combination of longer ranges and lower prices is catching car buyers' attention. In fact, Miftakhov believes we could be at the beginning stage of a major technological shift in an industry responsible for 30 percent of the total U.S. energy footprint.
"At a large scale, what is happening is a wholesale transfer" away from fossil fuels, he said. "This is a very exciting time for the entire electrical generation and distribution industry."
https://evsafecharge.com/wp-content/uploads/2022/06/EVSC-Logo_Color@4x.png
0
0
admin
https://evsafecharge.com/wp-content/uploads/2022/06/EVSC-Logo_Color@4x.png
admin
2016-03-30 11:53:30
2018-02-15 09:42:08
What's Driving EVs?