CREVIER BMW wants to make your EV charger purchase and installation an exceptional experience, so we've partnered with EV Safe Charge to provide our customers with a fast and simple solution from knowledgeable industry professionals.
EV Safe Charge will take care of everything you need including purchase and delivery of your new BMW EV Charger, installation by a certified EV Safe Charge electrician, and all required parts and necessary permits, whether in your home or business.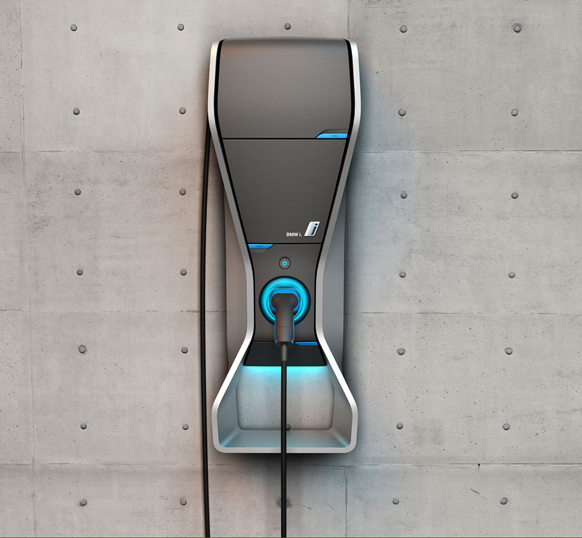 The BMW Charging Station provides convenience as well as peace of mind, so you can wake up each day to a fully charged battery.  The BMW Charging Station has been specifically designed to compliment your BMW i vehicle, accentuated by carefully selected environmentally friendly materials; this wall-mounted charging station reduces charging time significantly. The charging station also comes with a 25-foot cable, which will provide you the flexibility when charging from your preferred location. The charging station combines BMW award winning design with reliable and effortless home charging, the BMW Charging Station is a great choice for your BMW i vehicle home charging solution.
Function:
This is charging made simple: simply plug it in and charging begins immediately. Hardwired and wall-mounted, the BMW Charging Station unit fully charges the BMW i3 in approximately 3.5 hours. There is also the opportunity to schedule charging, using the in-vehicle low-cost charging timer or remotely by app. Scheduling can be used to coincide with Time of Use rate plans which are available from many utility companies which can often make nighttime charging much less expensive.
Features:
7kW at 240v
Follows SAE J1772
Includes illuminated start/stop power button, 25-foot charging cable, and locking capability against unauthorized use
Hardwired, wall-mounted
Built-in safety features, including ground fault protection
Can be used for vehicle preconditioning, to maximize cabin comfort while protecting available driving range
36 month limited warranty
Charging Times:
BMW i3: approximately 3.5 hours
BMW iPerformance vehicles: less than 3 hours
X5 eDrive: approximately 2 hours, 45 minutes
3 Series eDrive: 2 hours, 20 minutes
7 Series eDrive: 2 hours, 40 minutes
EV Safe Charge provides turnkey end-to-end electric vehicle charging solutions for residential and commercial customers. Its vision is to improve the planet for tomorrow by making it easy to go green today.
A Tree Planted for Each EV Charger Installed
EV Safe Charge plants a tree for each EV charger installed with the Arbor Day Foundation.