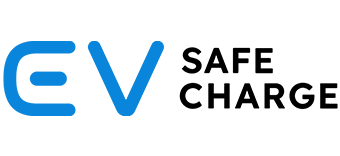 EV Safe Charge Named to Fast Company's Next Big Things in Tech List
NEWS RELEASE
EV Safe Charge Named to Fast Company's Next Big Things in Tech List
World's First and Only Mobile EV Charging Robot with Advertising Included in List of Tech Breakthroughs That Promise to Transform the Future
Los Angeles, November 17, 2022 — EV Safe Charge, a leading provider and innovator of electric vehicle (EV) charging technology, today announced that it has been named to Fast Company's second annual Next Big Things in Tech list. Honoring technology breakthroughs that promise to shape the future, the List recognized the transformative possibilities of ZiGGYTM, EV Safe Charge's innovative EV charging robot. ZiGGY is the first and only mobile charger that aims to affordably and safely meet the EV charging needs of virtually any commercial parking lot – and offer a built-in communications and advertising platform to create a revenue stream for sites and maximize EV owner engagement.
In June, EV Safe Charge unveiled its ZiGGY demonstrator to highlight its potential to dramatically expand the reach of EV charging to virtually any parking facility shopping and entertainment center, hotel, fleet operator and multifamily housing owner, providing easy charging to every EV driver who enters the lot. In addition, it overcomes the limitations of stationary EV chargers without the need for costly electrical infrastructure. Plus, ZiGGY's digital ad server can generate advertising revenue for the facility and display customized information to connect with EV owners and facility visitors.
This year, Fast Company recognized technologies based on their cutting-edge advancements and potential to make important differences for consumers, businesses and society overall. While not all of the technological developments are available in the market yet, each one is reaching key milestones to have a proven impact in the next five years.
"We are thrilled that Fast Company acknowledged ZiGGY's ability to help fill the huge unmet need for charging solutions," said Caradoc Ehrenhalt, founder and CEO of EV Safe Charge Inc. and ZiGGY's inventor. "EV sales are soaring, and emissions reduction goals are becoming more urgent yet EV charging infrastructure lags behind, especially in public places and multi-family housing. We are proud to have created ZiGGY as a flexible and simple solution, solving one of the barriers to mass EV adoption – charging anxiety – by making it so easy for parking facilities to offer EV charging, while showing EV drivers in a really futuristic and beautiful way how easy EV charging can be."
Ehrenhalt explained that he created ZiGGY after owners of certain buildings, often older, came to him looking for a charging solution for EV guests or tenants. "No solution existed due to the lack of electrical infrastructure, so I invented ZiGGY to meet their needs," concluded Ehrenhalt.
"Technology breakthroughs and cutting-edge advancements promise to be the solution to some of the world's most pressing issues. Fast Company is excited to highlight some of the organizations, of all sizes and industry backgrounds, whose technology advancements today will lead to a better tomorrow," says Brendan Vaughan, editor-in-chief of Fast Company.
About Fast Company
Fast Company is the only media brand fully dedicated to the vital intersection of business, innovation, and design, engaging the most influential leaders, companies, and thinkers on the future of business. The editor-in-chief is Brendan Vaughan. Headquartered in New York City, Fast Company is published by Mansueto Ventures LLC, along with our sister publication, Inc., and can be found online at fastcompany.com.
About EV Safe Charge
EV Safe Charge is a leading provider and innovator of flexible electric vehicle (EV) charging technology. We offer end-to-end charging solutions to support the demands of the rapidly growing EV market. The company, funded by private angel investors, created the first comprehensive mobile rental charging solution for the launch of the Jaguar I-PACE, and is meeting the mobile charging needs for major OEMs and events and venues needing temporary charging. EV Safe Charge clients include Audi, Hertz, Jaguar, Mercedes-Benz, Nissan, Porsche, Stellantis, the Los Angeles Department of Water and Power and many others. A BRITE Energy Innovators portfolio company, EV Safe Charge recently previewed ZiGGY, its advanced technology solution to further meet mobile charging needs. EV Safe Charge is committed to creating a more sustainable and convenient electric future. For more information, visit our Website, follow us on Twitter and LinkedIn. Charging Toward a Greener Future®
ZiGGYTM is a Trademark of EV Safe Charge Inc.
https://evsafecharge.com/wp-content/uploads/2022/06/EVSC-Logo_Color@4x.png
156
340
EV Safe Charge
https://evsafecharge.com/wp-content/uploads/2022/06/EVSC-Logo_Color@4x.png
EV Safe Charge
2022-11-18 15:16:38
2022-11-18 15:16:38
EV Safe Charge Named to Fast Company's Next Big Things in Tech List