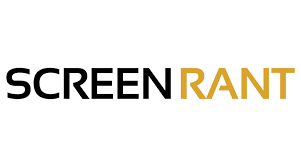 As per a study, connecting EVs driving and letting them transfer power without coming to a halt could be a viable solution for EV charging.
According to a study, the charging woes associated with battery-powered electric vehicles can be resolved with a peer-to-peer power transfer system that allows one car to charge another on the go. One of the biggest roadblocks to mass adoption is the lack of robust charging infrastructure, especially in countries outside the United States. So far, multiple industry stalwarts have come up with suggestions to allow cross-brand charger station sharing and standardizing the charging interface for juicing up electric cars. The likes of Ionity and Electrify America have been trying to create a public charging network, but those efforts are still far from solving the problem in its entirety.
Tesla, the global leader in the EV market by a fair margin, recently started a pilot program that allows cars from other brands to fill their battery tanks at its Supercharger locations. Then there are futuristic ideas such as electrified roads that will charge an electric vehicle on the go, thanks to a pair of electric rails that transfer power to a car using a mechanical arm. Sweden has already tested a two-kilometer stretch of electrified road called eRoad Arlanda. In addition, Stellantis, the parent company of Jeep, Fiat and Maserati, among others, has already tested a loop of road in Italy that has embedded wireless charging coils beneath the asphalt to offer a charging-on-the-go experience using a technique called inductive charging.
https://evsafecharge.com/wp-content/uploads/2022/07/download-1.png
167
301
EV Safe Charge
https://evsafecharge.com/wp-content/uploads/2022/06/EVSC-Logo_Color@4x.png
EV Safe Charge
2022-07-01 10:07:49
2022-07-01 10:07:49
Could Car-To-Car Charging Solve The Lack of Stations Problem?