Robotic EV charger will get a test at Texas airport
A robotic EV charger will be put to the test at Dallas Fort Worth International Airport (DFW) in the coming months as part of a pilot program for innovative charging solutions.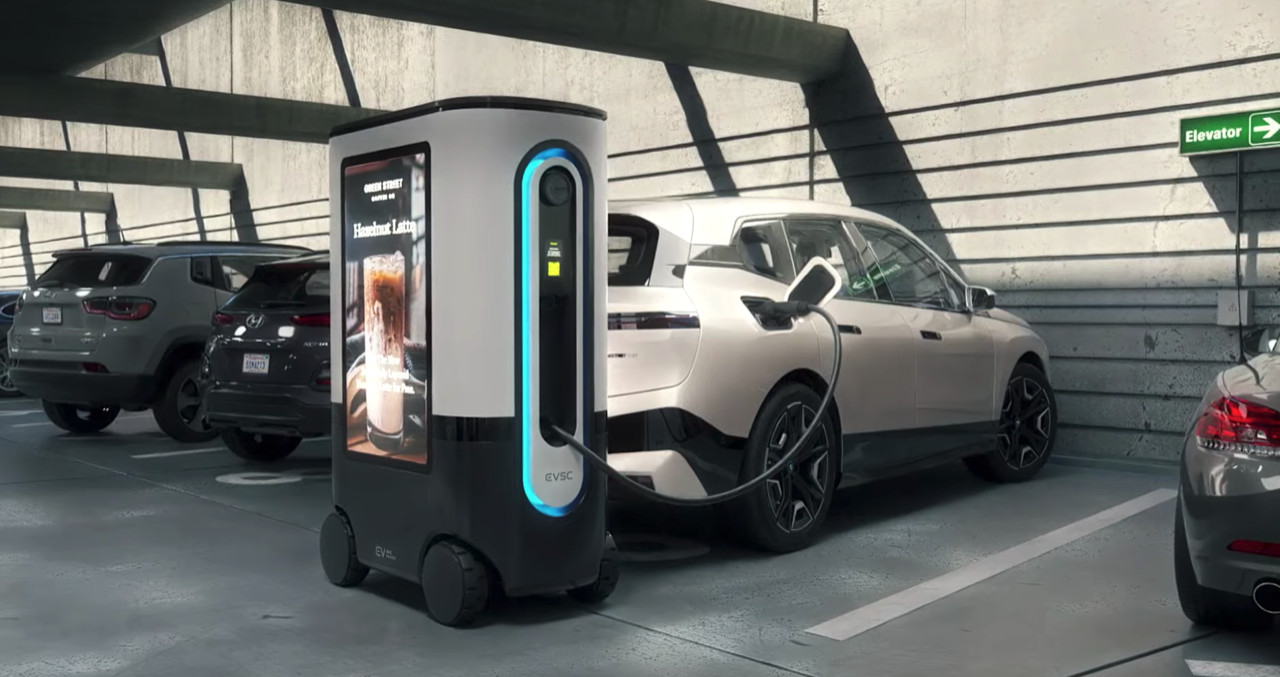 Developed by EV Charge Safe, the robot charger, dubbed Ziggy, goes to a car in need of charging plug-ins, and then returns to a staging area for recharging. The mobile unit can also carry advertising as a source of revenue.
Dallas Fort Worth International Airport
Mobile robotic charging will be one of the technologies DFW plans to showcase in five public demonstrations at airport parking lots between May and August, according to a press release from the airport. Other demos will focus on apps and on-demand charging, according to DFW, but the release didn't discuss timelines for putting any of these technologies into regular use at the airport.
The advantage of mobile charging robots, EV Charge Safe has said, is that they could turn any parking space into an EV charging space. That could give drivers and infrastructure planners more flexibility, and act as a workaround for drivers of internal-combustion vehicles blocking EV charging spots, otherwise known as "ICEing."
Ziggy EV charging robot kiosk
In its own release, EV Safe Charge noted that the city of Barcelona recently declared Ziggy the winner of a pilot-project competition for EV charging, thanks to the added flexibility of this mobile solution. The company also sells more conventional Level 2 AC and DC fast chargers for commercial use.
Other companies are experimenting with robotic charging as well, with some different angles. Automotive supplier Continental has devised a different kind of charging robot that relies on a physical connection to the vehicle. Somewhere in between, perhaps, is the wireless charging robot that Stellantis is developing with EFI Automotive. The latter was shown with the concept version of Ram's electric pickup truck earlier this year, but the automaker hasn't discussed its use with a production model launching in 2024.
https://www.greencarreports.com/news/1139692_robotic-ev-charger-will-get-a-test-at-texas-airport
https://evsafecharge.com/wp-content/uploads/2023/07/greenreportslogo.jpg
74
495
EV Safe Charge
https://evsafecharge.com/wp-content/uploads/2022/06/EVSC-Logo_Color@4x.png
EV Safe Charge
2023-07-02 11:22:03
2023-07-03 11:55:13
Robotic EV charger will get a test at Texas airport