EV Safe Charge Launches First-Ever Complete Mobile Electric Vehicle 20-30 Minute Charging Solution
LOS ANGELES; February 26, 2018; EV Safe Charge™, a US-based Electric Vehicle charging installation and services company named an LA Auto Show & AutoMobility LA 2017 Top 10 Startup, announced today the launch of EV Charge Mobile™, the first-ever comprehensive solution for portable Level 2 and DC fast EV-charging, which can bring most vehicles to 80% capacity within 20-30 minutes. This highly adaptable Electric Vehicle Supply Equipment (EVSE) system will provide event organizers, and any site in need of temporary EV charging, a charging option for any make of electric vehicle (EV), such as Audi, BMW, Chevy, Fiat, Ford, Hyundai, Honda, Jaguar, Kia, Mercedes-Benz, Mitsubishi, Nissan, VW and Tesla, and can be additive to existing inadequate charging infrastructure or be totally self-contained.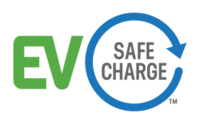 "National event planners came to us looking for a portable charging option for EV launch events and for drivers attending their EV-related events where they may be concerned about having enough charge to get home," explained EV Safe Charge Founder & CEO, Caradoc Ehrenhalt. "At the same time, these environmentally conscious businesses wanted to show support for EV owners and be able to charge a large number of EVs rapidly. We designed EV Charge Mobile to be a safe and simple solution ideal for event organizers, sites and EV owners."
EV Charge Mobile is now available nationwide to those seeking both networked and non-networked EVSE and can be customized to satisfy specific event or other temporary needs. Businesses considering a permanent EV charger installation or waiting for infrastructure to be built can have the benefit of EV charging immediately. Depending upon on-site capabilities, chargers will be powered either through existing power at the location, solar panels, or self-contained generating systems. In the event fossil-fueled generators are required, EV Safe Charge will offset the carbon footprint by planting trees, a commitment vital to the company's vision of a greener future.
Jeff Allen, Executive Director of Forth, a leading electric and smart mobility advocacy organization, said, "The EV world is growing at an ever-increasing pace, and permanent charging infrastructure is not currently keeping up with vehicle charging demand. Offering an ingenious mobile platform is aligned with our goal to strengthen emerging mobility solutions and ensure cutting-edge technologies benefit us all. We are thrilled to see more options for the EV community providing increased range confidence."
"Like our EV Safe Charge installations in homes and businesses, EV Charge Mobile is a comprehensive solution," continued Ehrenhalt. "We manage everything including charger delivery, setup and pickup, operation, and any required permitting and insurance. We handle all the details needed to have a flawless mobile EV charging experience," he concluded.
About EV Safe Charge
EV Safe Charge is transforming the way consumers and businesses go green – making it a simpler experience. By providing concierge-style white glove service, we are becoming the leading turnkey solution for installing, maintaining and enabling chargers and software for electric vehicle charging anywhere in the US, including providing our new mobile solution, EV Mobile Charge.
Our customers range from owners of homes, apartment complexes, office buildings and commercial locations nationwide to organizations such as Penske Automotive, the Colton Unified School District, and The Langham Hotel in Pasadena.
We plant a tree with the Arbor Day Foundation for each EV charger sold or installed.
Your new EV charger from EV Safe Charge will be shipped to you from the ECF.net. It will be handled with care by adults with developmental disabilities. Together in partnership, we create jobs for adults with special needs.
https://www.theautochannel.com/news/2018/02/26/515158-ev-safe-charge-launches-first-ever-complete-mobile-electric-vehicle.html
https://evsafecharge.com/wp-content/uploads/2018/02/TheAutoChannel.png
153
300
EV Safe Charge
https://evsafecharge.com/wp-content/uploads/2022/06/EVSC-Logo_Color@4x.png
EV Safe Charge
2018-02-26 11:03:56
2019-01-08 09:30:43
EV Safe Charge Launches First-Ever Complete Mobile Electric Vehicle 20-30 Minute Charging Solution