DFW Airport Chooses ZiGGY, the Robotic EV Charger, for Groundbreaking Demonstration Program
What's Happening
Dallas Fort Worth International Airport (DFW) is preparing to showcase ZiGGY, the innovative robotic electric vehicle (EV) charger from EV Safe Charge, as a part of its summer demonstration program. This series of demonstrations, planned from May through August, aims to evaluate advanced EV-charging methodologies. Notably, ZiGGY is the premier mobile EV charger designed to address the charging requirements of almost any commercial parking space, including airports. Beyond its core function, it also features an integrated communications and advertising platform, offering potential additional revenue sources and enhancing EV owner engagement.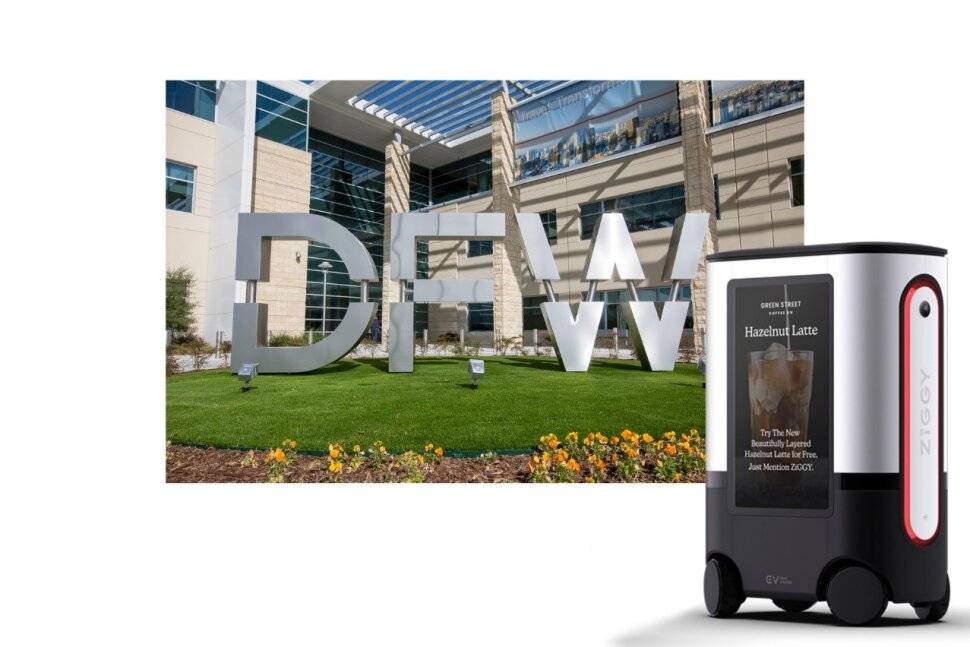 Why It Matters
Caradoc Ehrenhalt, the founder and CEO of EV Safe Charge, stresses the growing need for airports to accommodate an increasing number of EV-owning travelers. "Airports must meet the growing demand for travelers owning EVs to easily charge while they fly," Ehrenhalt said. ZiGGY's inclusion in the program stems from its ability to reach any car within a parking lot, not just limited spaces, representing an innovative and flexible solution. The demonstration is historic and seeks to expand the options available to the burgeoning community of EV-driving travelers.
Key Points
In addition to marketing commercial Level 2 and DC Fast Chargers, EV Safe Charge develops and provides temporary charging solutions for its substantial commercial client base, which includes major mobility manufacturers like Jaguar, Porsche, Stellantis, Nissan, Audi, Daimler, and Harley-Davidson.
Ehrenhalt highlighted EV Safe Charge's anticipation of the need for a fully mobile EV charging solution and their development of ZiGGY over the past three years. The autonomous vehicle, which operates through an app, aims to cover a wide range of EV charging requirements in areas beyond single- and multi-family housing.
Bottom Line
The DFW Airport initiative is among the recent achievements of EV Safe Charge. Notably, the company was chosen by the city of Barcelona as the winner of its pilot-project competition for flexible EV charging, underlining ZiGGY's potential to serve numerous vehicles within a parking area. The primary objective of the Barcelona project is to further the city's electromobility. In this context, the DFW Airport's demonstration is a historic stride towards expanded EV infrastructure, positioning EV Safe Charge and its robotic charger, ZiGGY, at the forefront of this rapidly evolving market.
https://theevreport.com/dfw-airport-chooses-ziggy-the-robotic-ev-charger-for-groundbreaking-demonstration-program
https://evsafecharge.com/wp-content/uploads/2023/07/The-EV-Report-_-Final-_-600x200-1.png
200
600
EV Safe Charge
https://evsafecharge.com/wp-content/uploads/2022/06/EVSC-Logo_Color@4x.png
EV Safe Charge
2023-07-02 11:24:53
2023-07-02 11:25:20
DFW Airport Chooses ZiGGY, the Robotic EV Charger, for Groundbreaking Demonstration Program